We are not alone – start-ups for the recycling of fibre composites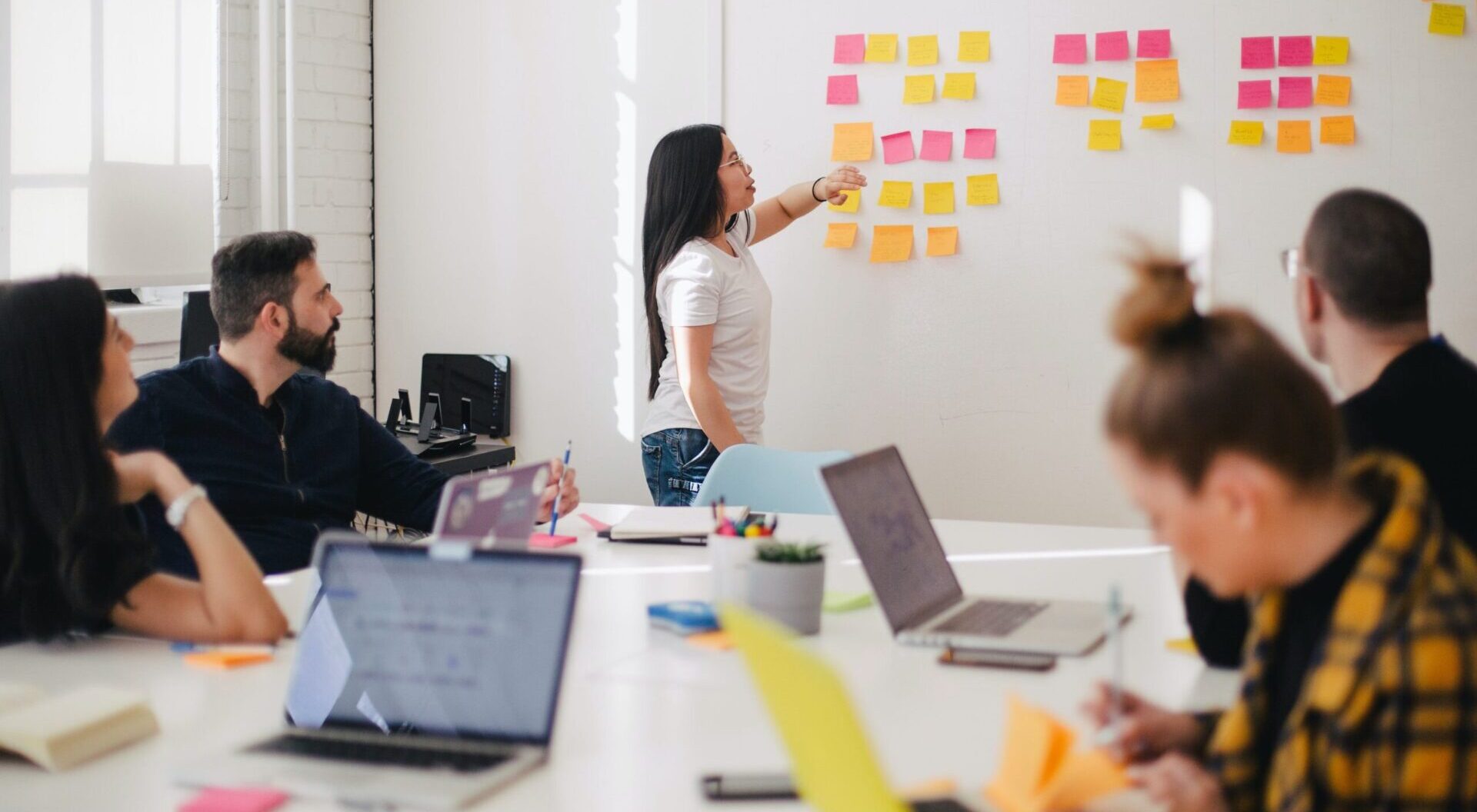 Aerocircular, ELG Carbon Fibre Ltd. (Belgium)
The Belgium-based company has been preparing decommissioned aircraft for recycling since 2016. In Ostend, the aircraft are dismantled on site and the spare parts are stored. Non-reusable parts are fed into the processes for recycling. There is a cooperation with ELG Carbon Fibre Ltd. from the UK for the recycling of components containing carbon or carbon fibre. Founded in 2011, ELG Carbon Fibre Ltd. uses pyrolysis technology to recycle both the fibre cuttings and end-of-life components. The company's product range includes nonwovens made of carbon fibres, cut carbon fibres and carbon fibre powder [1].
Carbon Cleanup GmbH (Austria)
Founded in 2020, this start-up from Linz focuses on a mobile solution for recycling waste containing carbon fibres. Waste is to be collected and treated using a mobile processing unit. The necessary logistics and quality processes can be mapped via an associated software component. Through the mobile concept for recycling, the waste should ideally be recycled where it originally occurs. Thus the economic efficiency of the entire treatment process can become more attractive [2].
Extracthive/PHYre (France)
The French company Extracthive from Sorgues has been developing a carbon fibre recycling plant since 2016, whose PHYre technology uses the solvolysis process. Since 2019, the current plant has been operating at a capacity of 1,000 kg per day. In the solvolysis process, matrix materials are chemically dissolved so that only the carbon fibres remain. Both production waste and end-of-life components can be treated in the plant. The company maintains various partnerships, for example in the field of post-treatment of the extracted fibres [3].
Mitsubishi Chemical Advanced Materials GmbH
(formerly CFK Valley Stade Recycling and CarboNXT) (Germany)
Mitsubishi Chemical Advanced Materials took over the two pioneers in the recycling of carbon-fibre reinforced plastic (German abbreviation CFK) from the Federal Republic of Germany in 2020. At the site of the former CFK Valley Stade Recycling GmbH, dry fibre residues, prepreg offcuts and end-of-life components are recycled, mainly from players in the automotive industry. The company was founded in 2005. Six years later, the recycling facility was officially commissioned. With a pyrolysis process and subsequent refinement, various recycled fibre products based on a thermoplastic matrix material are produced. The recycled fibre products are distributed at the site of the former sister company CarboNXT, which was founded in 2010 [4], [5].
Neocomp GmbH (Germany)
As a subsidiary of Neowa GmbH, the company has specialised in the disposal of GRP materials, mainly from rotor blades from end-of-life wind turbines, since 2015. Together with partners, large components are pre-disassembled in situ for transport and metallic components are separated. After transport to the recycling site near Bremen, the GRP parts are mechanically shredded and metallic residues are further sorted out. The processed material is used as raw material and as fuel in cement plants. There, required resources such as sand or coal can be substituted. In addition to the rotor blades of wind turbines, the boats from ReBoat GmbH or fibrous waste materials from other industries are also recycled [6], [7].
ReBoat GmbH (Germany)
Founded in 2020, ReBoat tackles the recycling of decommissioned boats. The Hamburg-based start-up disassembles end-of-life boats into their components and recycles the various materials. In addition to the technical components, the body of these boats is mainly made of glass-fibre reinforced plastic (GFRP) since this is very weather-resistant and thus durable. The start-up works together with the company Neocomp for the recycling of the GFRP components. Customers receive a proportional credit for valuable raw materials which is offset against the costs for recycling. Thus the costs for disposal can be reduced for customers [8], [9].
Shocker Composites (USA)
The start-up Shocker Composites from Wichita (Kansas), founded in 2016, uses pyrolysis technology and can thus recycle fibres with a quality grade that is even suitable for aviation applications. Due to the linear process layout of the plant used, the cost efficiency of the recycling can be improved. This way, no additional components need to be built for the plant to be able to recycle more waste volume. The recycled fibres from this process are "fluffy". So they need to be compressed to obtain usable products. Shocker Composites uses the recovered fibres to produce thermoplastic pellets for injection moulding or 3D printing [10], [11].
Vartega (USA)
Vartega, another American company from Golden (Colorado), also uses a solvolytic process for recycling to recover fibres from production waste. The business model of the start-up, founded in 2014, is based not only on stationary treatment but also on mobile stations for recycling to be available where the waste is originally generated. According to the start-up's own information, composite components can be produced up to 50% cheaper using their recycled fibres than components made of newly produced carbon fibres [12].
As of 2021-06-04
List of references
[1] Aerocircular, URL: http://aerocircular.green.
[2] Carbon Cleanup GmbH, URL: https://www.carbon-cleanup.com.
[3] PHYre, URL: https://www.phyre-recycling.com.
[4] CFK Valley Stade Recycling GmbH & Co. KG, URL: https://www.cfk-recycling.de/index.php?id=112.
[5] Mitsubishi Chemical Advanced Materials GmbH, URL: https://www.carbonxt.de/de.
[6] neocomp GmbH, URL: https://www.neocomp.eu.
[7] , WFB Wirtschaftsförderung Bremen GmbH, URL: https://www.wfb-bremen.de/en/page/bremen-invest/recycling-glass-fibre-polymers-nehlsen.
[8] ReBoat GmbH, URL: https://www.re-boat.de.
[9] Ebner Media Group GmbH & Co. KG, URL: https://motorbootonline.de/boote/erster-fachbetrieb-fuer-die-entsorgung-von-altbooten
[10] Shocker Composites LLC, URL: https://www.shockercomposites.com.
[11] CompositesWorld Magazine, URL: https://www.compositesworld.com/articles/sustainable-inline-recycling-of-carbon-fiber.
[12] Vartega Inc, URL: https://www.vartega.com.
Be part of the alliance and join us in facing the challenges with regard to the no longer avoidable handling of fiber composites. Let us together lead the region "Elbe Valley Saxony" into an economically resilient future.